Polo One Restaurant New Year's Eve Menu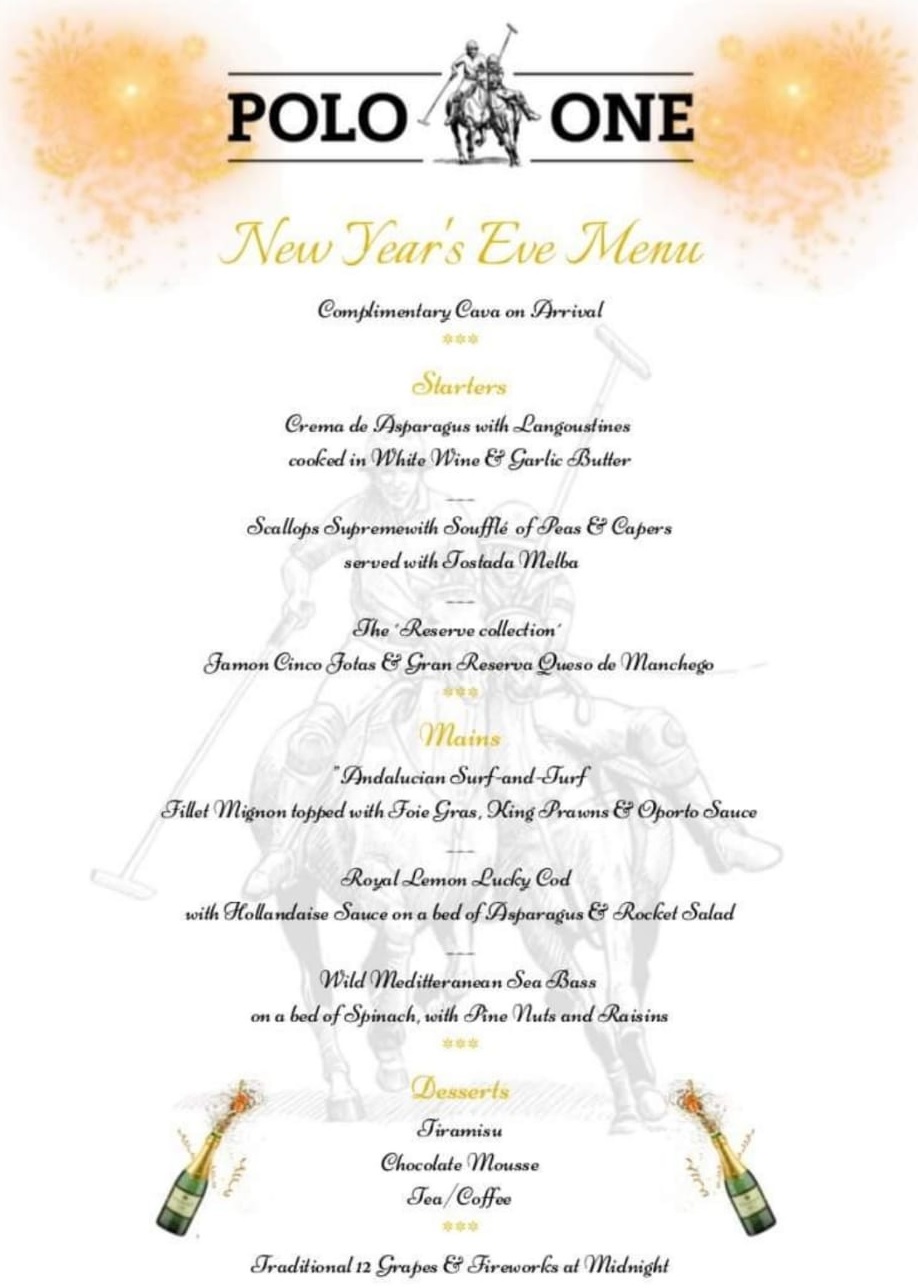 Polo One in Sotogrande is more than just a restaurant. Polo One is a restaurant, lounge bar and beer garden. Located in the Sotogrande Port this trendy and posh venue is the perfect place for a beer after work a drink before setting out for dinner.
Polo One
Address: Paseo Del Puerto, Puerto Deportivo de Sotogrande, San Roque, Spain
Telephone: 956790390
Own this venue? Contact us to add photos, events, news or description.
Polo One
Average rating:
4 reviews
May 27, 2019
A regular place for us to visit when we are in town. Always a warm welcome, great food & service right in the waterfront.
Apr 20, 2019
Spectacular location and very posh interior. Good food. Friendly staff. Love the feel of this place.
Jan 27, 2019
Lovely place and great food. Superb location with gorgeous views over the Port of Sotogrande. I highly recommend this place.
Nov 28, 2018
Great to see this venue open again and impressed with the new management, staff and menu. Highly recommended.